Financing
We're glad to hear that you are ready to improve your home plumbing, heating and cooling. AND we understand that going through with that home improvement project is a big commitment to your budget! Northwest is proud to offer affordable financing options through our partner, synchrony®.
How to apply for financing:
To apply, simply click the "apply now" button on your preferred plan below to get started. This quick and easy paperless process will only take a few minutes!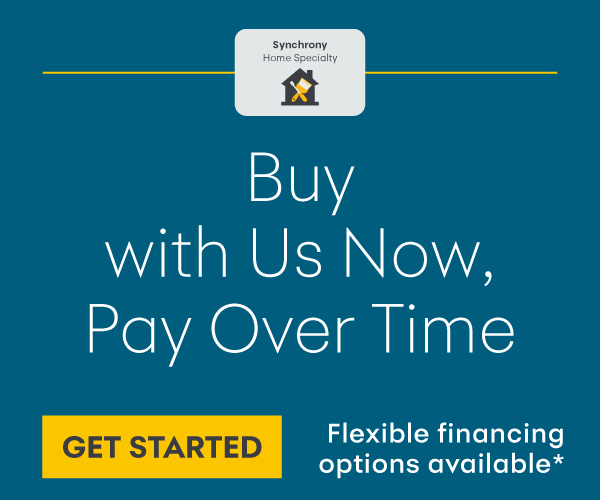 Your Questions
Q: How does it work?
The process is fast and completely online. Click on either of the 2 listed options and fill out your information. Once you are approved, you will receive an account # and an expiration date to use for your work with us.
Q: How long can I use it?
After approval, your shopping pass can be used for 4 months. Please note that your shopping pass may only be used for your work with Northwest.
Q: Does the pass have to be used for the same project?
No. Your shopping pass can be used on any of your projects with Northwest in the 4 month time frame.
Q: I'm not very tech savvy or comfortable doing this. Can you help me complete the form?
Sure thing. Your technician can actually help you at your house using the financing app on their phone!
---
Have additional questions? Give us a call and we'll be happy to answer them for you! 563-391-1344